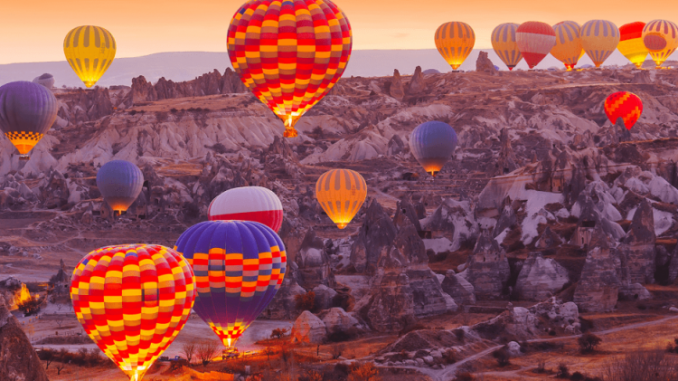 With its volcanic valleys and fairy chimneys, Cappadocia offers the perfect vacation to go and see with your family or groups of friends.
You can have a nice dinner with your partner and friend by going to the great restaurants built into the rocks.
You can photograph many memories in the unique view of the fairy chimneys.
You can take walks under the moonlight in the magical valleys it has on it.
You can visit underground cities.
Dove Valley ' you can do nature walks.
You can camp with beautiful views of Cappadocia.
Hot air balloons are also one of the best ways to explore this extraordinary geography. Hot air balloons allow you to take unique landscape photos with your family in the sky.
If you want to observe the landscape of Cappadocia with your loved ones, spend a good time and take photos on hot air balloons and fairy chimneys, you can contact the tour companies. The best of the companies we can recommend to you is the Istanbul Daily City Tours website https://www.istanbuldaily-citytours.com/cappadocia-tours/cappadocia-balloon-tour  you can contact by clicking on the link.